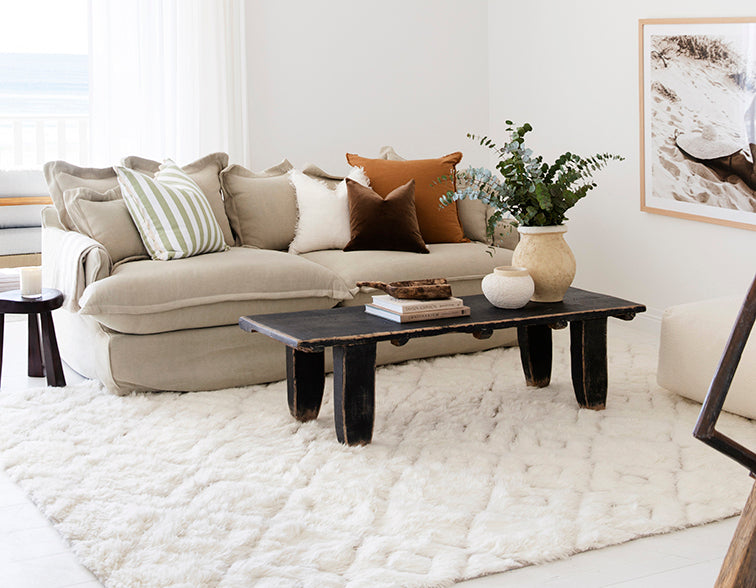 3 Easy Steps On How to Clean Shaggy Rugs
3 Easy Steps On How to Clean Shaggy Rugs
Who doesn't love a good shag rug? They're so soft and they add warmth and style to any room. But shaggy rugs do get dirty, and sometimes cleaning them can be a bit of a hassle. This is an important consideration before you look up 'rugs Brisbane' and buy one online.
With these easy steps, you can keep your shaggy rugs in the best possible shape so they can last for a long time:
Step 1: Vacuum your rug.
Now that you have your rug ready to be cleaned, it's time to start vacuuming. This step is crucial because it will help loosen up the dirt that has accumulated in the fibres of your rug. You can use any vacuum with a brush attachment and HEPA filter. The brush attachment is used for removing any loose debris from your shaggy rug while the HEPA filter helps pick up all small particles of hair, dust, and dander so they don't end up back on top of your carpet.
Step 2: Remove debris by hand and use a lint roller.
Now that you've vacuumed the shaggy rug, it's time to get down to business and start removing debris. To do this, you can either use your hands or a lint roller. If you don't have special tools, you can simply use your hands to manually remove debris and dirt from your shaggy rug. A lint roller is also a great and inexpensive tool for removing bigger pieces like pet hair or crumbs from your rug. If your rug is large, you can remove debris from it much faster with a large lint roller since it can cover a bigger area at a time.
Step 3: Steam clean your shaggy rug.
You don't have to use harsh cleaning chemicals to get a great result when you steam clean your shag rug and remove odours since it uses heat to loosen dirt and kill bacteria. You can also target specific spots (like corners) with steam cleaners since they come with small nozzles and attachments.
It doesn't take too much effort to clean your rugs!
Cleaning a shag rug isn't as hard as you might think; we hope this article has given you some new ideas about how to clean shaggy rugs. You may be surprised at how easy it is to keep them looking great!
If you've completely fallen in love with the beauty of shaggy rugs and how it is to clean them, get a new one from Miss Amara! You won't go wrong with our rugs as we have a lot of colours and rug designs, including options for organic, PET fibre, and wool blend rugs. Browse our collection now!