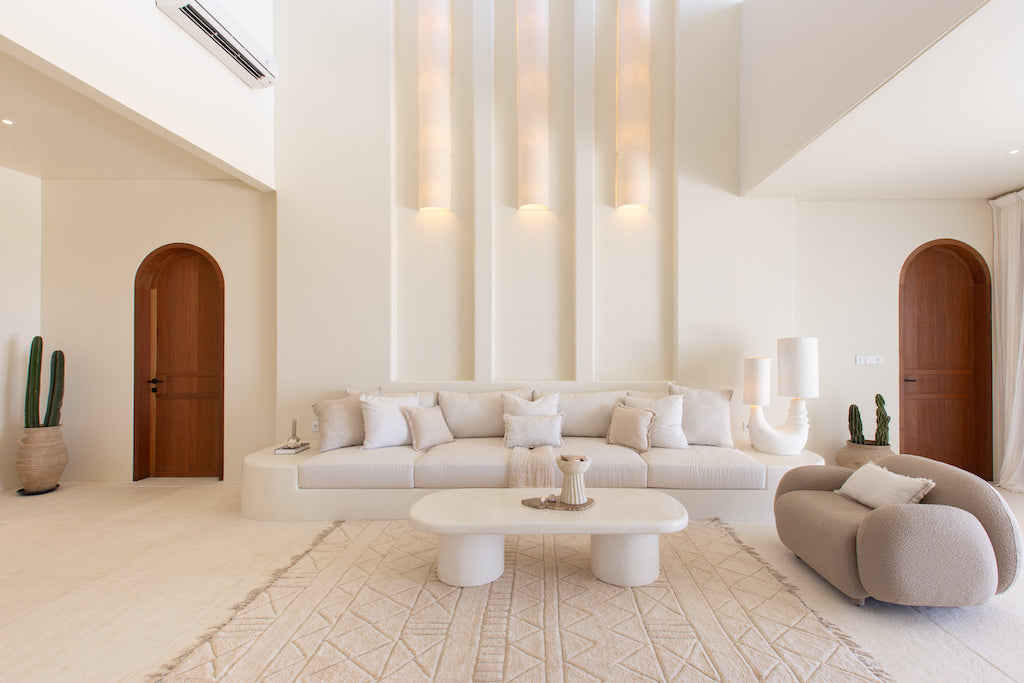 From Inspiration to Innovation: The Story Behind Miss Amara's Rise to a $19M Powerhouse in the Rug Industry
Miss Amara is an Australian-owned rug brand that is revolutionizing the online rug shopping experience by focusing on sustainability, exclusive designs, and the customer experience. Miss Amara elevates the typically difficult experience by providing free styling services by in-house interior experts, a virtual rug styling tool that uses augmented reality to help customers visualize what a rug will look like in their space, and a risk-free returns service. The company has a purposeful story that goes far beyond exceptional interior solutions—but supports the entire shopping journey.
The Miss Amara rugs are created by an in-house creative team with collections built on adaptability, showcasing abstract ideas and patterns that are inspired by far-flung destinations across the globe and timelessly elegant design. The Miss Amara rugs come in a wide range of styles, including Scandinavian, Tribal, Contemporary, Traditional, and Mid-Century, and are made of the highest-quality materials. They are ideal for completing living rooms, bedrooms, children's rooms, dining rooms, kitchens, hallways, and outdoor areas. Miss Amara's rugs are the result of years of travel, countless customer conversations, and a passion for both traditional and contemporary rug-making techniques using fibers ranging from organic cotton to recycled PET. They are a labor of love.
Founded in 2014 by husband-and-wife duo, Aaron Weller and Alex Tanya Weller, Miss Amara has now transformed to a $19M a year powerhouse with over 70 staff operating e-commerce stores across Australia, Hong Kong, New Zealand and USA. A million miles away from the shouty TV commercials, closing down sales and disappointing customer experience, Miss Amara turns online shopping on its head, removing the friction to make choosing the right rug an inspiring experience.
"The inspiration behind Miss Amara came after I had tried and failed to purchase a rug online. After asking family and friends, I realised it was a common occurrence - people would get really inspired, go on Pinterest, find amazing photos and then reality would hit - the experience of actually buying a rug online at the time was terrible. Our competitors had thousands of SKUs, but they were all product photos. There were no inspiring photos of rugs in beautiful spaces, no interior design advice or customer service - just a sea of sameness and endless clicks", said Alex Tanya Weller, Miss Amara Co-founder and Creative Director. 
After doing extensive consumer research, Aaron and Alex set out to create a solution that addressed these client problem points, and Miss Amara was created. Miss Amara, in addition to offering inspiring photographs of rugs in-use, offered a first-of-its-kind return service, in which if a buyer didn't like how the rug looked in their house, Miss Amara would pay for a courier to bring it up and issue a complete refund. Simultaneously, Aaron and Alex began working directly with craftspeople in India and Turkey to make their own items, allowing the company to provide distinctive, on-trend styles at affordable prices. Miss Amara, a global success story that is still very much a modest, family-owned Australian firm, attributes her success to customers. 
Miss Amara's collection includes machine-washable soft, stain-resistant rugs, thick pile rugs meant to dig your feet into, pet-friendly rugs, and sustainable carpets manufactured with recyclable fibers such as PET (recycled bottles) and recycled leather. Working carefully to ensure that each collection contains extremely adaptable color and print options to fit any décor or type of house or place. As a consequence, they have created a timeless collection that will complement their customers' homes for many years to come. Shop our Miss Amara rugs today! Enjoy free shipping for Adelaide and Australia wide.