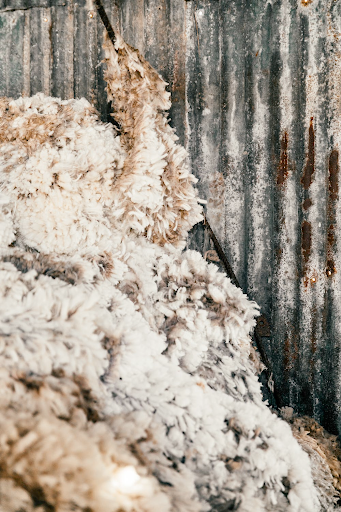 How To Clean Sheepskin & Wool Rugs: Get Rid Of Stubborn Fur Balls From Your Rug
Image by Rachel Claire from Pexels  
Sheepskin rugs are super soft, warm, and luxurious. But what happens when they get dirty? We have the answers! 
Here's a step-by-step guide on how to clean sheepskin rugs and keep them looking beautiful for years to come so you can avoid having to search for 'rugs Brisbane' because you always need a replacement.
Vacuum your rug regularly
The best way to remove fur balls from your sheepskin rug is by vacuuming it regularly. Using a soft brush attachment and avoiding using the beater bar can help you get rid of the balls without damaging your rug. Make sure you have an upholstery attachment for getting into small spaces, such as between the sides and corners of furniture.
Gently brush the fibres with a soft brush before vacuuming
You may need to do this several times if your rug has collected fur balls for a long time, and there are many of them. A clean, dry toothbrush works well for this task, but any soft broom or mop will do just fine as well. 
Use gentle circular motions to remove fur balls from the surface of your sheepskin rug without damaging it or creating static electricity that attracts more dirt and dust particles (which could cause additional damage). Do not apply too much downward pressure while brushing; this can scratch or tear the fibres in your rug.
Use a clean, dry toothbrush to gently remove the fur balls
Once you've found a soft-bristled toothbrush, use it to gently remove the fur balls from the surface of your rug. Don't use an old brush that's damaged or worn down – the bristles can be too hard and may damage your sheepskin rug. 
If a toothbrush doesn't work, try using a soft-bristled brush designed for cleaning delicate fabrics like silk and velvet. Don't push too hard as you work – you don't want to break off any strands in your sheepskin rugs.
Sheepskin rugs are an ideal choice for adding warmth to your home. Not only do they keep you warm and cosy, but they also add a touch of luxury to any room. Now that you know how to clean sheepskin rugs, there's no reason for you to limit your rug options!
The good news? We have a wide array of exceptional rugs that you can choose from here at Miss Amara! Place your orders today to have your orders delivered straight to your doorstep.