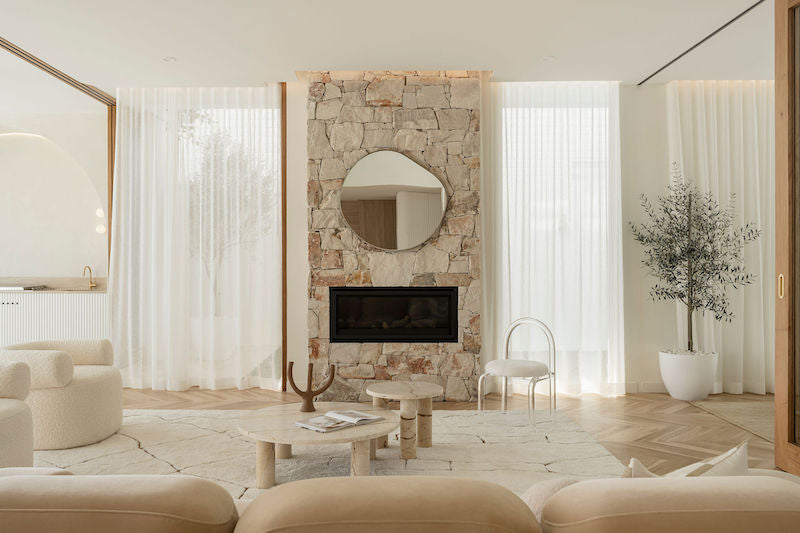 Where To Buy Rugs Near Me? Here Are 3 Helpful Tips
Are you searching for the perfect rug to add a personal and stylish touch to your home? With the plethora of options we have to pick from out there, it can be hard to find the answers to the question, 'Where to buy rugs near me?' 
So if you've been searching through the different rugs Sydney has to offer or looking up 'where to buy rugs near me' online, you may need help finding the right rug that suits you. Look no further – we've got some helpful tips on how to select the ideal rug to bring an element of cosiness into your home. Read on to discover more. 
How do I choose the right rug for my home?
When deciding on a rug for your home, it's essential that you take into account its size and style to ensure it complements the room's look and dimensions. Here are a couple of tips on how to choose the right rug.
Your first consideration should be the size and style of your space. You want to make sure that the rug fits well with both the overall aesthetic of your room and how large or small it is. Before embarking on your rug search, take measurements for your ideal rug size as well as the space it will be placed in. You'll need to make sure that it isn't too small or too large.
If you've been wondering how to choose rug colour for living room spaces or other parts of the house, know that colour, texture, and pattern play an important role in creating a successful look. Natural fibres like wool or jute can add texture, while bright colours can add a pop of visual interest. Don't be afraid to mix and match, but remember to keep them cohesive so they don't clash. 
For those searching up 'rugs on carpets moving how to stop' or 'how to get stains out of rugs', durability is another factor worth considering when shopping for rugs near you. Look at materials like polyester blends, which offer superior stain resistance while still being soft underfoot – perfect if you have kids or pets in the home. 
Maintenance should also be taken into account; vacuuming regularly will help extend the life of your rug by keeping dirt and dust out of its fibres.
Area rugs typically go on sale at the end of summer and winter. At the end of summer and winter, retailers offer discounts to clear out inventory for new items, providing shoppers with an opportunity to snag a bargain. 
In addition, some stores may offer additional sales during special holidays or promotional periods throughout the year. By taking advantage of these seasonal deals, you can save money while still getting your desired rug.
Those typing up 'how to place rug in bedroom' may be curious about which aesthetic is gaining traction in the world of area rugs. The current trend these days is to opt for bold, vibrant colours and patterns. Geometric designs are popular as they can add visual interest and texture to a room without overwhelming the space.  
Jute, sisal, wool, or cotton are also sought after due to their durability and versatility in terms of styling options. For those looking for something more unique, vintage-style rugs with distressed details offer an interesting option that will stand out from the crowd.
The cost of a rug may differ significantly depending on the size, fabric, pattern, and craftsmanship. Generally speaking, an average-sized wool or synthetic rug will cost between $50 and $200 for basic designs. For more intricate patterns and materials, such as silk or handwoven rugs, prices can range from $300–$1000+.  
Ultimately, the price of a rug is contingent upon your budget and desired quality, style, and longevity.
Selecting the correct rug for your abode is a serious task that requires thoughtfulness. With careful consideration of style, measurements, placement, texture, colour, and pattern, as well as durability and maintenance, you can find a perfect fit for any room in your house. Now let's look at some tips to help you shop for rugs near you.
💡KEY TAKEAWAY: Consider size, style, your room's dimensions and aesthetic, and your budget when assessing which rug is right for you.  
Tips for shopping for rugs near you
To ensure the best rug-buying experience, it's important to look into various stores and brands before committing to a purchase.  
Checking your options
The first step is to research different stores and brands that sell rugs near you. Once you have a list of rug stores and brands in your vicinity, you can gain insight into the various kinds of rugs accessible as well as their pricing. 
You can also use online resources such as customer reviews on websites like Yelp or Google Reviews to get an understanding of how popular some stores may be compared to others, or which stores offer features you'd like, such as free shipping or free interior design advice.
Making comparisons
Now that you've narrowed down your choices, the next step is to compare the prices and quality of materials between each store or brand so you can make an informed decision. 
Quality should be taken into consideration when selecting a rug since it affects its durability over time. Look for features such as tight weaving techniques or higher-grade wool fibres that indicate superior craftsmanship in order to ensure long-lasting quality in the years to come. 
Additionally, check out sales promotions offered by certain retailers during special times throughout the year. If you're okay with waiting a little longer for your dream rug, then it doesn't hurt to wait for a sale and save some bucks, which could go into further home improvement and beautification.
It may be best to visit stores personally if you can, so you can take a closer look at the rugs you're eyeing. You can also take that opportunity to ask sales associates about how to flatten a rug or how to position a rug in your space. 
Reading customer feedback
It's also wise to read reviews from other customers who have purchased similar items before committing to a certain rug. After all, why not benefit from someone else's experience? There are plenty of online platforms that provide ratings along with comments written by real people who have bought the item themselves. 
This way, you can get an honest opinion even without having seen it firsthand yet. Plus, these opinions may offer helpful insights regarding things like colour accuracy or texture consistency, which would otherwise be difficult for those without in-depth knowledge of textiles.
💡KEY TAKEAWAY: Doing your due diligence when searching for rugs in your area by checking your options, making comparisons, and reading reviews is essential, so you know you're getting the best rug while still staying within your budget.
Finding the perfect rug for your taste and budget
There is a perfect rug for every preference, style, and budget. It's just a matter of doing careful research to find the right one. With these tips, you'll be empowered to make the right choice of rug without compromising on design or functionality.
At Miss Amara, we don't just sell rugs – we're passionate about helping you create a home that reflects your unique style and personality. We offer free design consultations with our team of expert stylists, who can help you choose the perfect rug to complement your decor and bring your vision to life.