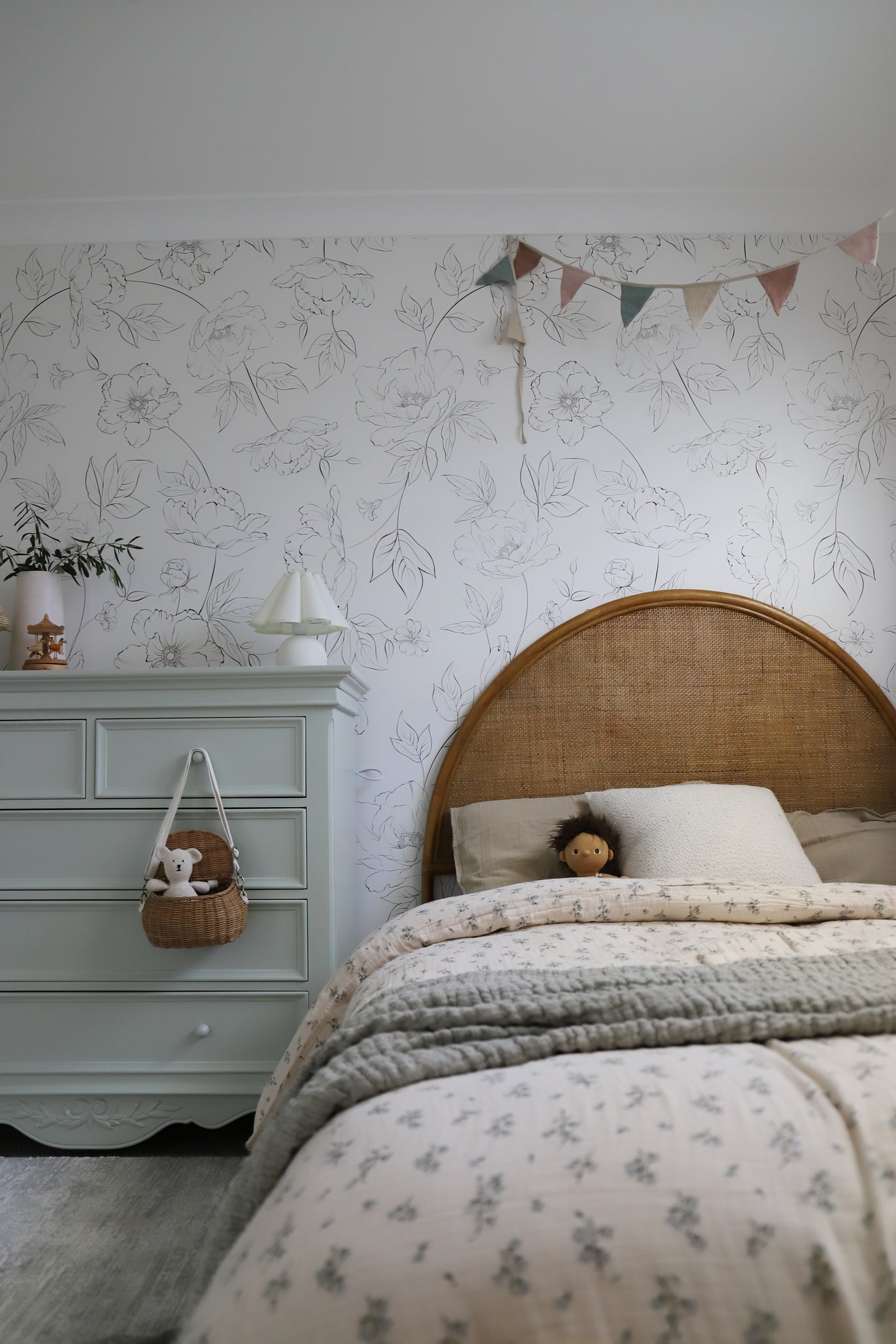 Perfect Placement: How To Position Area Rug In A Bedroom
Are you looking for the perfect way to position an area rug in your bedroom? You've come to the right place. With our help, you can use rugs to create a cosy atmosphere and make them the focal point of your room. Shopping for rugs can be overwhelming, but don't worry – we have all of the advice you need so that you can find exactly what will work best in your bedroom. Let's get started on finding out how positioning an area rug correctly is key when designing a beautiful space.
Positioning a rug in the bedroom
Before figuring out the answer to 'where to buy rugs near me', consider the potential size, colour, and placement of your bedroom's area rug-to-be. The rug's placement is key to making your space feel warm and inviting and giving it a clear purpose. It's best to centre the rug under your bed or place it at least two feet away from any walls so that you can enjoy its full beauty. 
A bedroom area rug should cover enough space to define the seating or sleeping area. Ideally, it should be large enough that all four legs of a chair or bed are on the rug when placed in its intended position. For most bedrooms, a 2.44 x 3.05 rug should provide sufficient coverage.
For a more striking aesthetic, consider incorporating multiple rugs into your space. Size also matters when it comes to making sure that your rug fits properly in the room without looking too small or large. You want just enough coverage for your furniture but not so much that it overwhelms everything else in the room. 
Lastly, colour and pattern play an important role in setting the tone of your bedroom oasis. From bold prints with bright colours to muted tones with subtle designs, there are endless possibilities. Be sure to choose something that speaks to you and reflects your personal style while still complementing other elements of the room, like wall art or curtains.
The best place for a rug depends on the size and shape of your bedroom, how the furniture is set up, and other things like your daily routine, places to sit, and where the doors and windows are. 
For example, those who are likely to search up 'how to get stains out of rugs' may want to carefully consider placing the rug away from where you usually plop down your coffee when working in the bedroom. Those who type in 'rugs on carpets moving how to stop' might also opt to keep rugs away from wheeled desk chairs in the bedroom.
Experiment with different placements to find what works best for you, but also makes the most sense aesthetically.
💡KEY TAKEAWAY: Think about size, colour, the placement of existing furniture, and your daily routine when choosing the right bedroom rug.
Creating a focal point with your rug
If you've been typing in 'how to place rug in bedroom', the first step is to ponder how a rug will harmonise with the general atmosphere of the room. If you're looking for something subtle but still striking, opt for one with geometric patterns or abstract shapes that can add texture without overwhelming the space. For a bolder look, opt for bright hues or intricate motifs that can make an impact. Here are some tips on how to choose the right rug.
Contrasting colours and patterns
To really make your rug stand out in any room, try pairing contrasting colours and patterns together. For example, mixing stripes with florals or solids with geometrics can add an unexpected but still cohesive touch to any interior design scheme. Try not to be excessive when layering carpets. Still, putting together colours and shapes that don't go together can give a room a unique but still pleasing look.
Getting creative with textures and materials
The material of your rug plays an important role in its overall impact on your bedroom, as well as the longevity of the rug itself. Wool area rugs are often thought to be some of the most durable because they don't stain easily and don't fade over time. Plus, they come in lots of beautiful textures. 
No matter what size bedroom you have, having proper placement is essential when creating a focal point with your rug. Place them so that at least two of their sides hang over furniture like bedside tables. This helps to anchor them within the space and allows enough floor space to show around them, so they don't overpower everything else visually (i.e., no 'rug overload'). 
Don't forget about round rugs! These work great underneath king-sized beds, where square or rectangular versions may seem too big compared to other elements like seating areas. Lastly, if possible, position multiple layers perpendicular instead of parallel, which gives off more depth and makes personal spaces feel grand.
Creating a focal point with your rug is an essential step in designing the perfect bedroom. By layering rugs and adding softness to hardwood floors, you can create an inviting atmosphere that will make any bedroom feel cosy and comfortable.
💡KEY TAKEAWAY: Create focal points in your bedroom with your rug by contrasting colours, playing with texture and positioning, or choosing unique shapes.
How to make your bedroom feel cosy with rugs
Layering rugs is an excellent way to make your bedroom feel cosy and inviting. For a bigger bedroom, you could put two smaller rugs perpendicular to the bed, so that the front of each one goes past the foot of the bed. This will create a soft landing spot for feet when getting out of bed in the morning. 
For a larger bed, consider layering two smaller rugs to define each side of the sleeping space and add texture. You can also layer round rugs on top of rectangular ones for added texture and interest.
For added warmth underfoot, consider adding smaller rugs made from natural fibres like jute or sisal beneath larger ones made from wool or cotton blends. This way, you get both comfort and style. Wool area rugs can be a great addition to hardwood floors because they insulate against changes in temperature and add warmth in the colder months. 
For just a hint of colour, opt for something smaller than what would fit perfectly underneath furniture. If you're aiming for full coverage, choose an option that extends past all four sides. So don't hesitate to take advantage of this opportunity to give your home some extra comfort.
💡KEY TAKEAWAY: Layering rugs is an excellent way to add warmth and texture to any bedroom. 
When selecting a rug for your bedroom, ponder what design you like and require. Are you going for a timeless appearance, or is something contemporary more up your alley? Once you have determined the desired look, figure out a colour scheme that complements it. Knowing what kind of aesthetic you're going for will help narrow down your choices.

Are you searching for rugs Sydney or rugs Victoria have to offer and ready to make a purchase? Before doing that, make sure that whatever rug you choose fits perfectly in the space by measuring both the length and width of the room. As they say, 'measure twice, buy once'! After you've got your bedroom look down pat, maybe you can move on to the next room and start thinking about how to choose rug colour for living room.

The perfect rug is within your reach
By strategically positioning your area rug, you can change the atmosphere of your bedroom and make it feel cosier and more lived-in. Remember to choose the right size and shape, use colours that match your décor, and find one that fits within your budget, all while keeping comfort as priority number one.
At Miss Amara, we think every home ought to have a gorgeous, fashionable rug that can transform the space. Our goal is to serve as your go-to source for fine rugs and home furnishings.